Jared is proud to serve on the advisory board for the Urban Institute's Education Data Explorer. If you use data from the U.S. Department of Education, you are going to love this new tool. The team at Urban Institute has taken the hodge-podge of flat files, build-a-table tools, and links to data sources on the ED homepage and put them into an API and interface that encompasses K-12 and higher education data sources.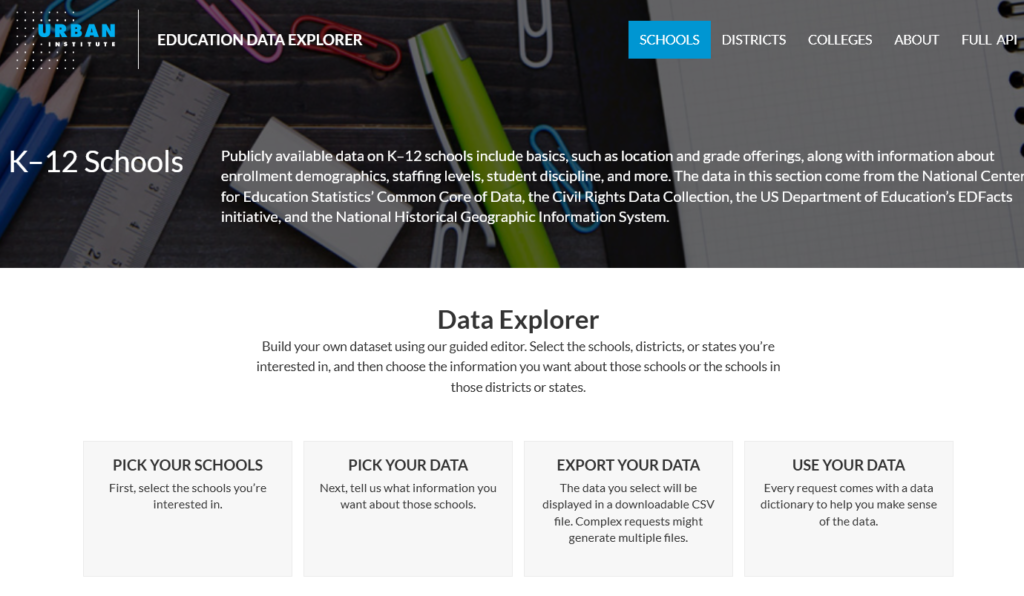 Whether you need a standard and repeatable way to query IPEDS data, want to download some quick summary statistics on education by state, or are looking to do longitudinal analysis of school-level demographic changes over time, the Data Explorer has you covered.
We are particularly excited that there is an R package you can use to access the API!