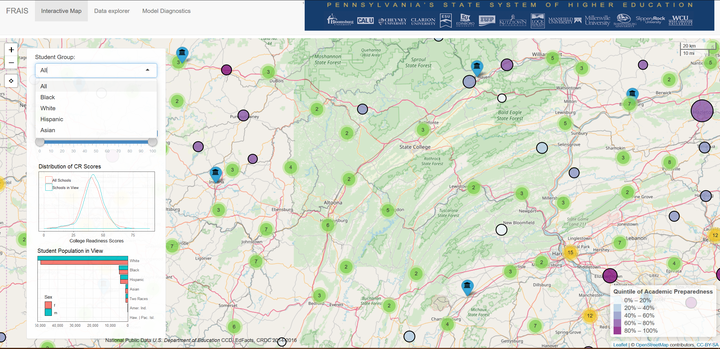 Interactive equity-focused higher education admissions tool that distills dozens of measures of academic preparation into a single college readiness score that can be used to identify clusters of promising students by race/ethnicity and other characteristics.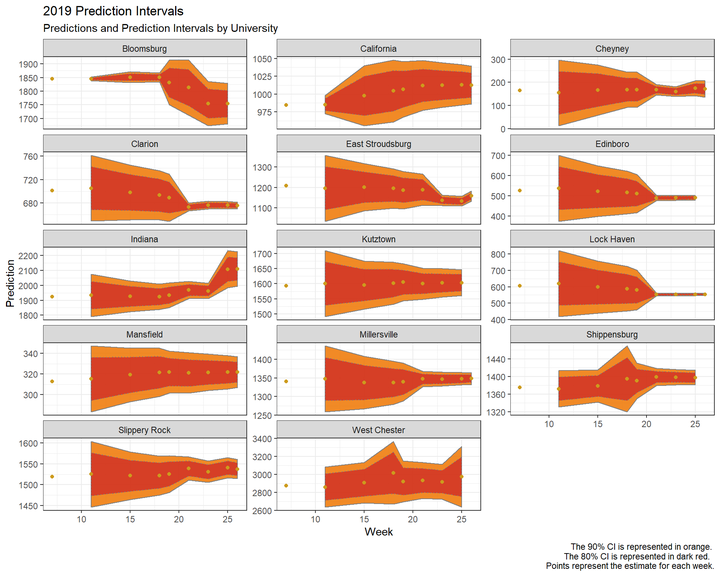 Enrollment forecast tools built for the 14 universities in the PA State System of Higher Education. Used to provide highly accurate projects of fall freshmen enrollment for each campus.
Related Projects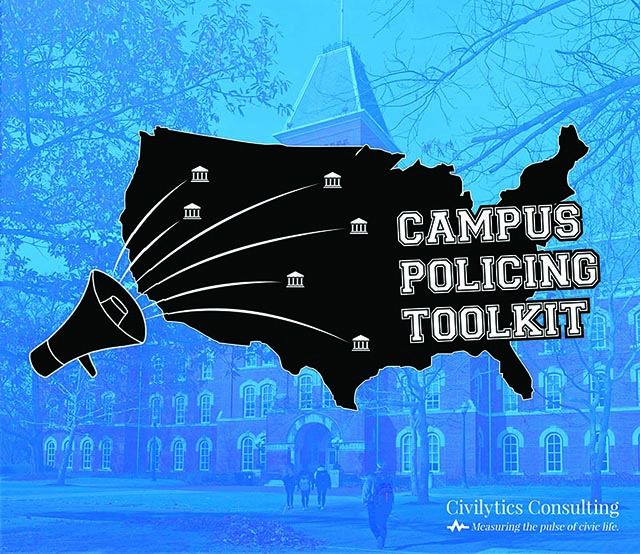 A companion to Civilytics' report on campus policing, this toolkit provides college-specific data about policing that local groups can use to begin a conversation about the safety and security of their colleges and surrounding environments. Includes a fact sheet, user guide, and datafile.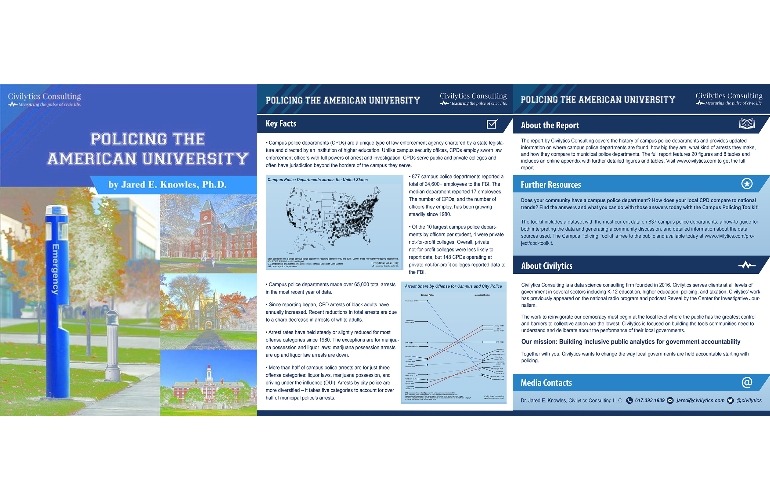 New report combining data from the FBI's Uniform Crime Report and the U.S. Department of Education to examine how common campus police departments are, how many people they employ, and what kind of arrests they make.