At Civilytics, we've seen firsthand the higher burden advocates face when seeking to use data to advocate for change. That's why we were excited to partner with Tableau on creating a 5-step guide to #defendyourdata.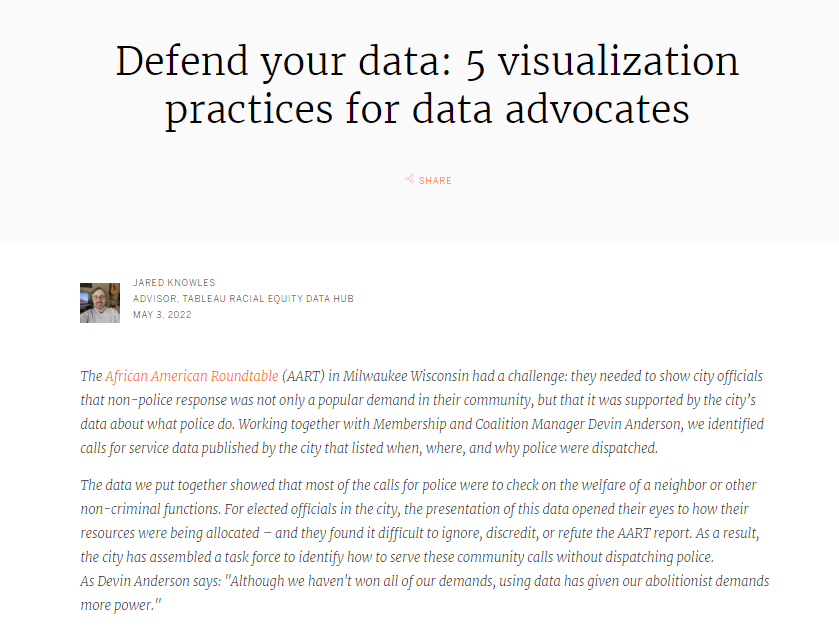 This guide, created through Civilytics' work for the Tableau Racial Equity Data Hub, describes 5 steps to defend your data analysis from the most common threats to credibility. These steps are:
Choose the best data and use it to establish your credibility
Prepare the data with care
Build trust through transparency
Frame your analysis
Anticipate and address the audience's questions
For each step, the guide includes an example of a recent visualization showing the step in action. For instance, here's Step 5: Anticipate and address the audience's questions.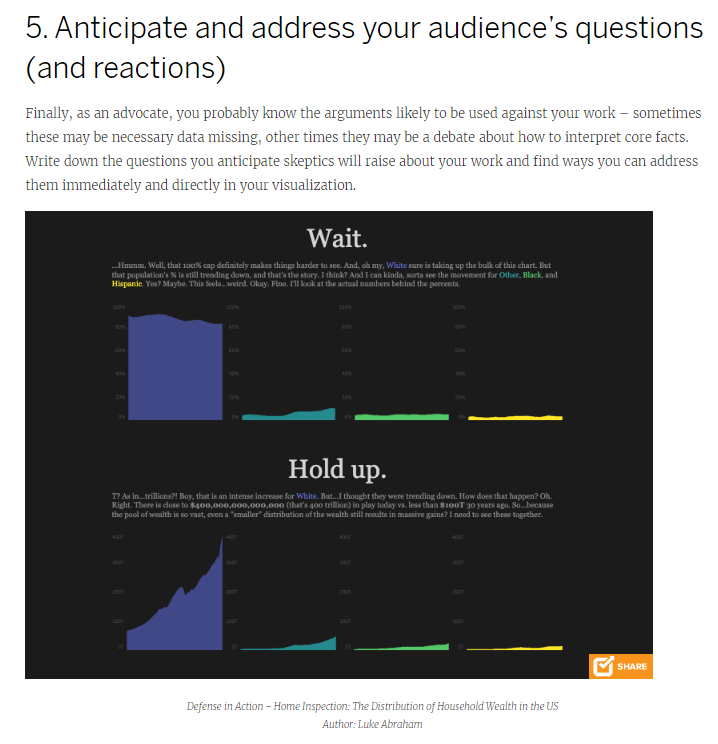 The guide was inspired by Lee Staples' Roots to Power: A Manual for Grassroots Organizing, originally published in 1984. Staples identifies 7 strategies that are used to resist change:
Deflecting
Delaying
Deceiving
Dividing
Denying
Discrediting
Destroying
Staples wrote that to succeed in your campaign for change:
[Your organization]… can take a number of steps to overcome efforts to discredit its campaigns. Obviously, its facts and figures should be accurate. Challenges can be expected, especially when the information is damning. The best defense will rest on solid research methodology and a good media strategy to carry your message to the general public.
The guide's five steps provide strategies to defend your data, analysis decisions, and conclusions and carry your message forward to change the status quo. We've used these steps for the dashboards we created on prison gerrymandering and arrests in schools, dashboards created in partnership with Lovelytics for the Tableau Equity Hub.
Check out the guide here: https://www.tableau.com/about/blog/how-to-defend-your-data-for-data-advocates!