Civilytics conducts community-initiated audits of capital and operating budgets at the city, county, and state level. We are pleased to have worked with groups across the country including in Boston, Miami-Dade, Nashville, Salt Lake City, Los Angeles, Hays County, and many more.
In this realm, Civilytics aims to "work ourselves out of a job" by training grassroots organizations to analyze and communicate about their local budget, building tools to make this work less time-consuming and more easily comparative over time and across places, and encouraging government officials to make their local budgets more transparent and accessible.
In partnership with the Community Resource Hub for Safety & Accountability, Civilytics developed How to Take Back the Budget: A Guide to Reviewing and Changing the Police Budget in Your Community.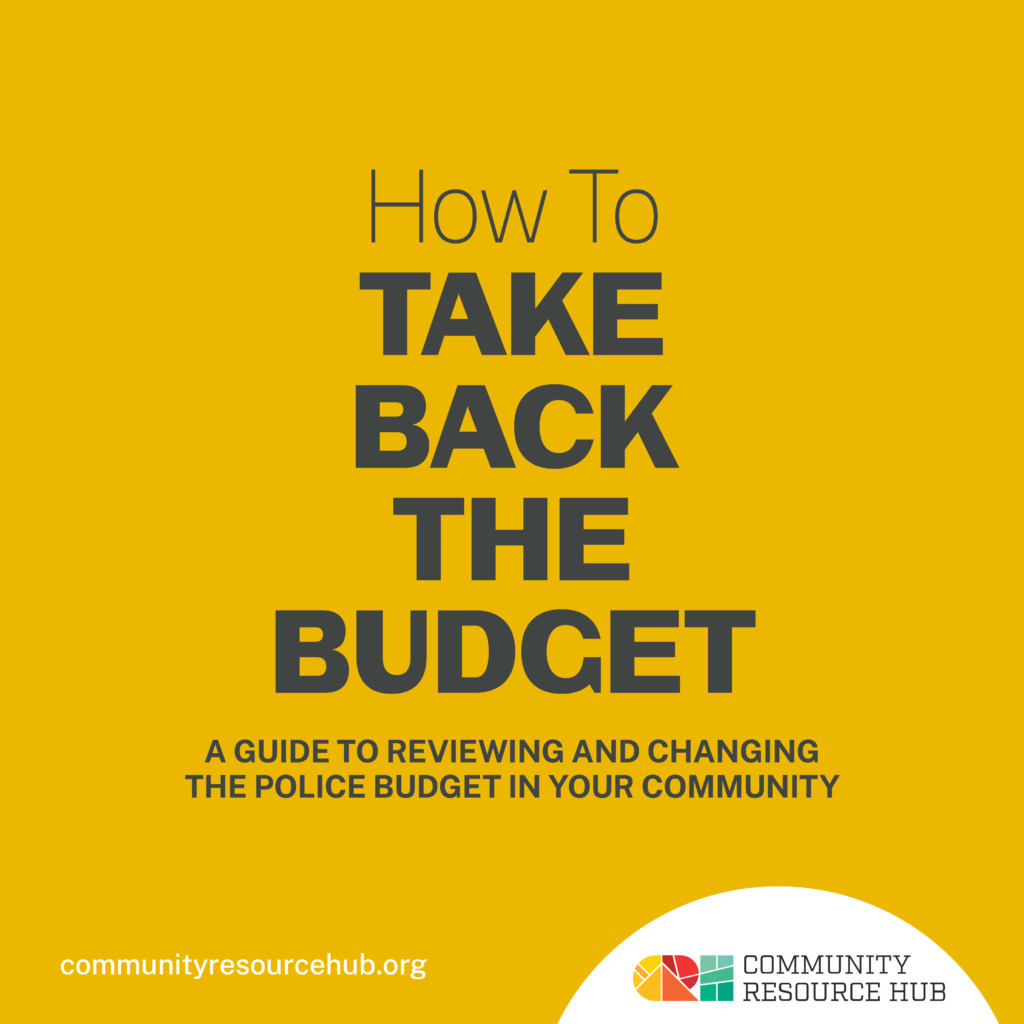 Thanks to the Community Resource Hub, Civilytics has also built interactive tools to compare one police department's size to other cities', to examine a city's spending on policing compared to other public services over time, and to help groups price out alternative programs for public safety and community well-being.
Civilytics analyzes budgets along with adjacent data like calls for service and daily population counts in prisons and jails to prepare memos and visualizations for local groups to use in advocacy campaigns. Civilytics also develops visualizations and interactive tools using Census and open city data to understand the availability of and inequalities in city services by neighborhood.
This is one of our most gratifying areas of work so if we can help your community group by conducting budget analyses, leading trainings, or developing resources to support your own monitoring and auditing of public spending, please get in touch!